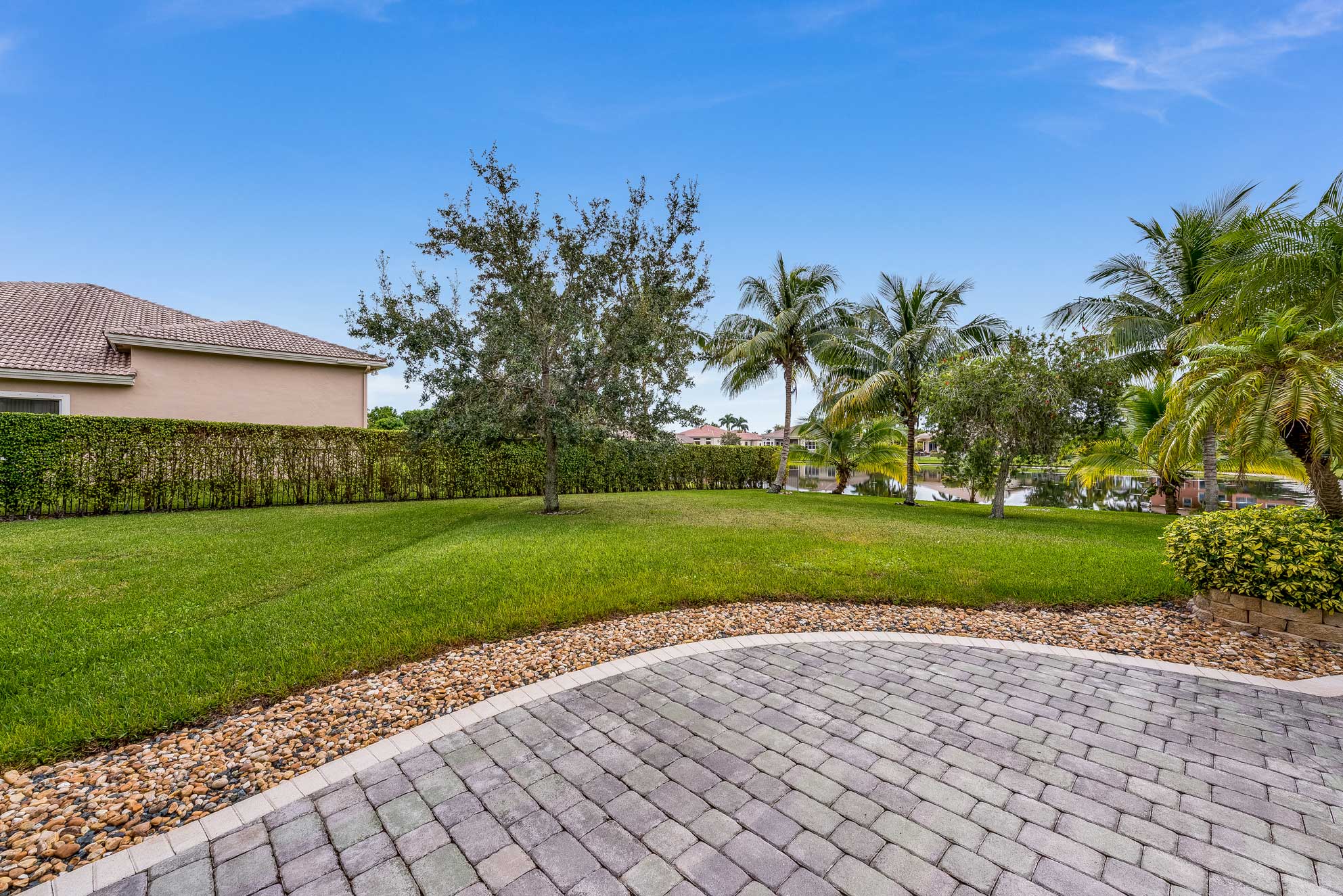 At Prime Time Lawn Care, we mow our turf a little differently than our competitors. We believe in the "3 inch" rule. You will never see us cut the grass lower than 3 inches unless requested. Slightly taller grass grows more slowly and provides that thick full appearance. This is from photosynthesis, which allows the turf to convert energies from the sun to be used as fuel. At 3 inches, every grass blade has plenty of surface area to collect the energy it needs from the sun. By cutting this way, we help prevent those nasty looking brown / yellow patches in the lawn from cutting it too low. Also requires the grass to need less water. And helps prevent grass diseases and insect problems.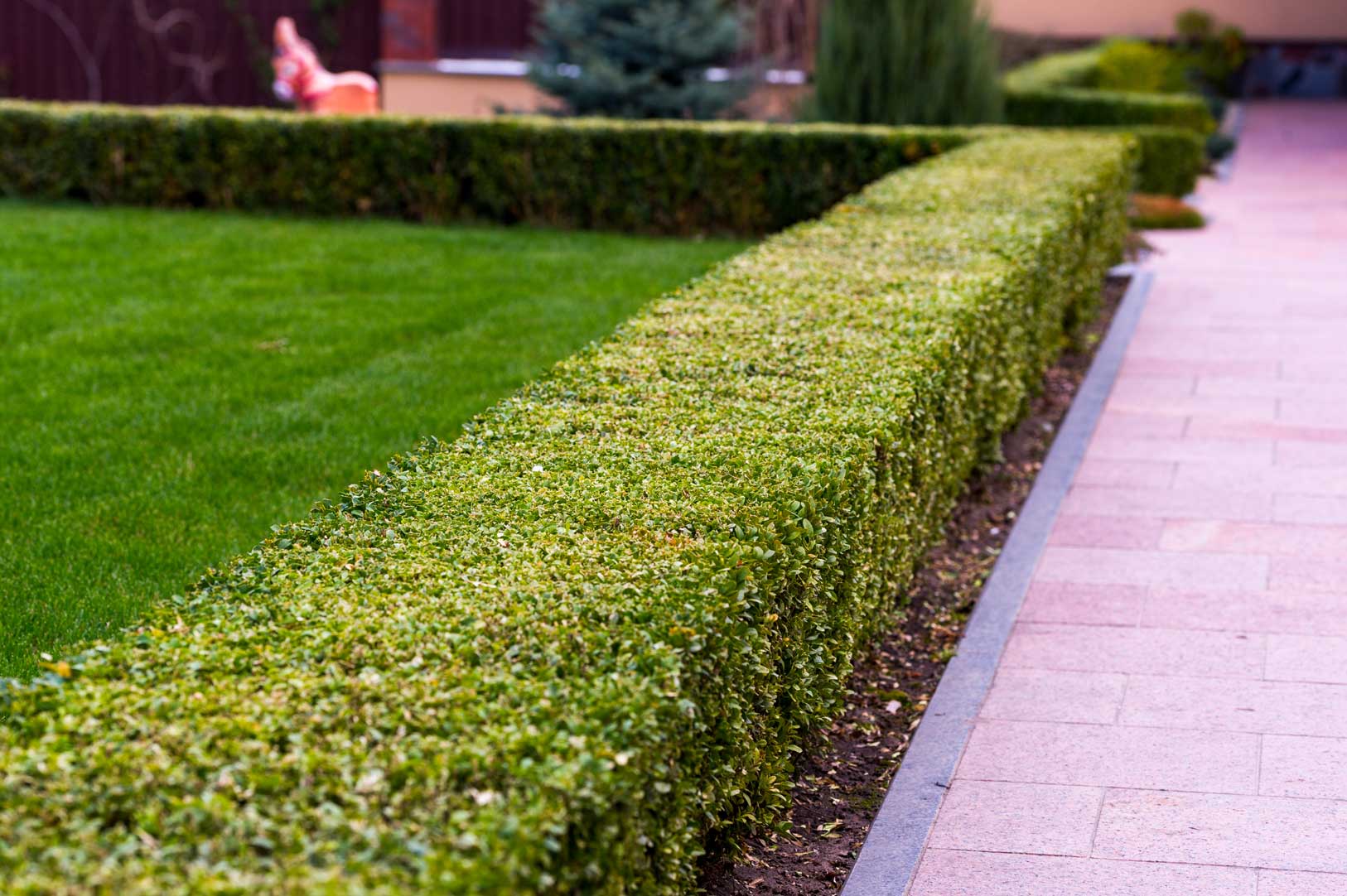 To trimming hedges to trimming palm trees we have experience in all. We use specific equipment for all your favorite south Florida vegetation. For those clucias, you'll most likely see us using a razor sharp machete rather than a gas powered hedge trimmer depending on the size. For coco plums and shrubs like boxwoods you'll see us using gas powered hedge trimmers and maybe some shears for shrubbery. For just about all vegetation here in south Florida we have to trim more frequently because of the heat. We offer hedge trimming that can be included in your monthly lawn care or for one time rates as well.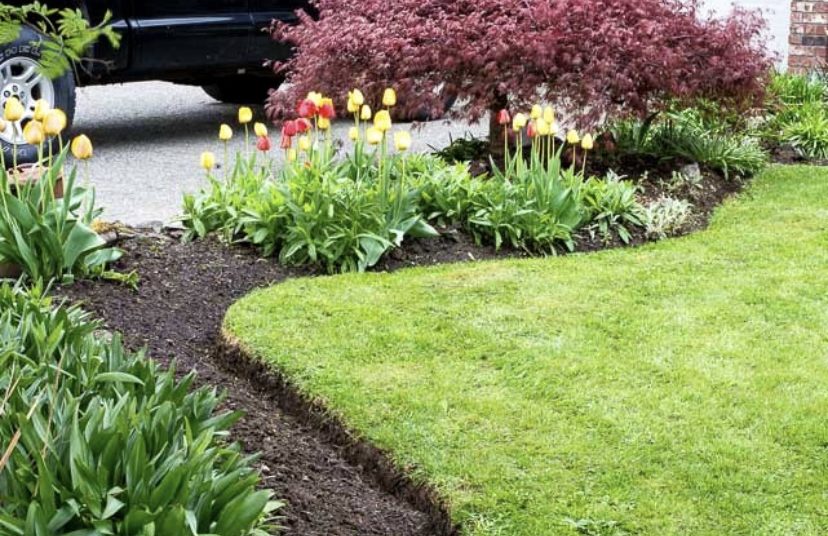 Mulch & Garden Bed Services
Our Garden Bed & Mulching Services are very useful to you because mulch is extremely beneficial for a garden. It locks in moisture to the soil so you don't have to water as often, and it acts as an insulator so your plants' roots don't get too hot. And it suppresses weeds, so you don't have to weed as often! We offer garden, mulch and rock bed maintenance that can be easily added into your monthly lawn care. We also offer one time cleanups, planting, and mulch installation.